Out on MBW big cats prowl some of the wastelands...yet another hazard on this perilous world.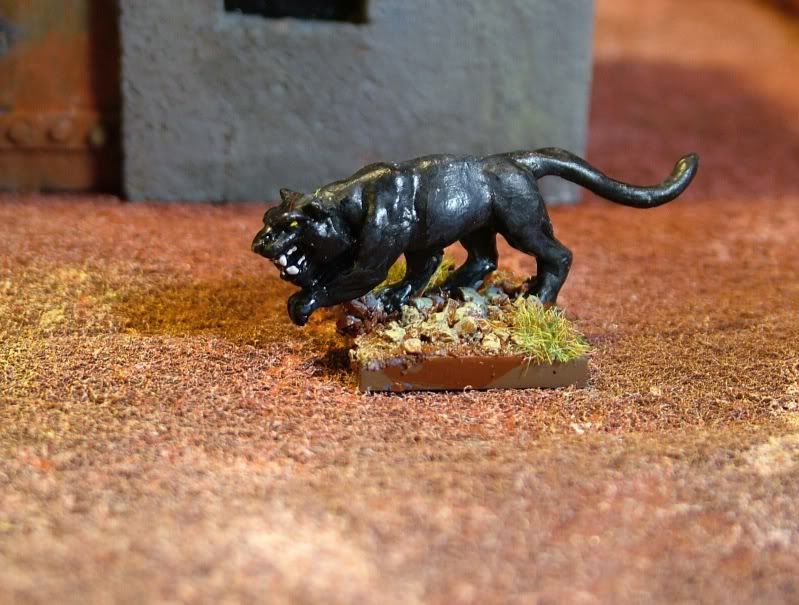 This panther may be used as a nuisance in games. I am thinking about also using it as a sidekick animal for a character.
The mini is a elven cat from Mantic games. Quite a nice mini with little flash or cleaning needed.